"I don't think them billboards is very fair…"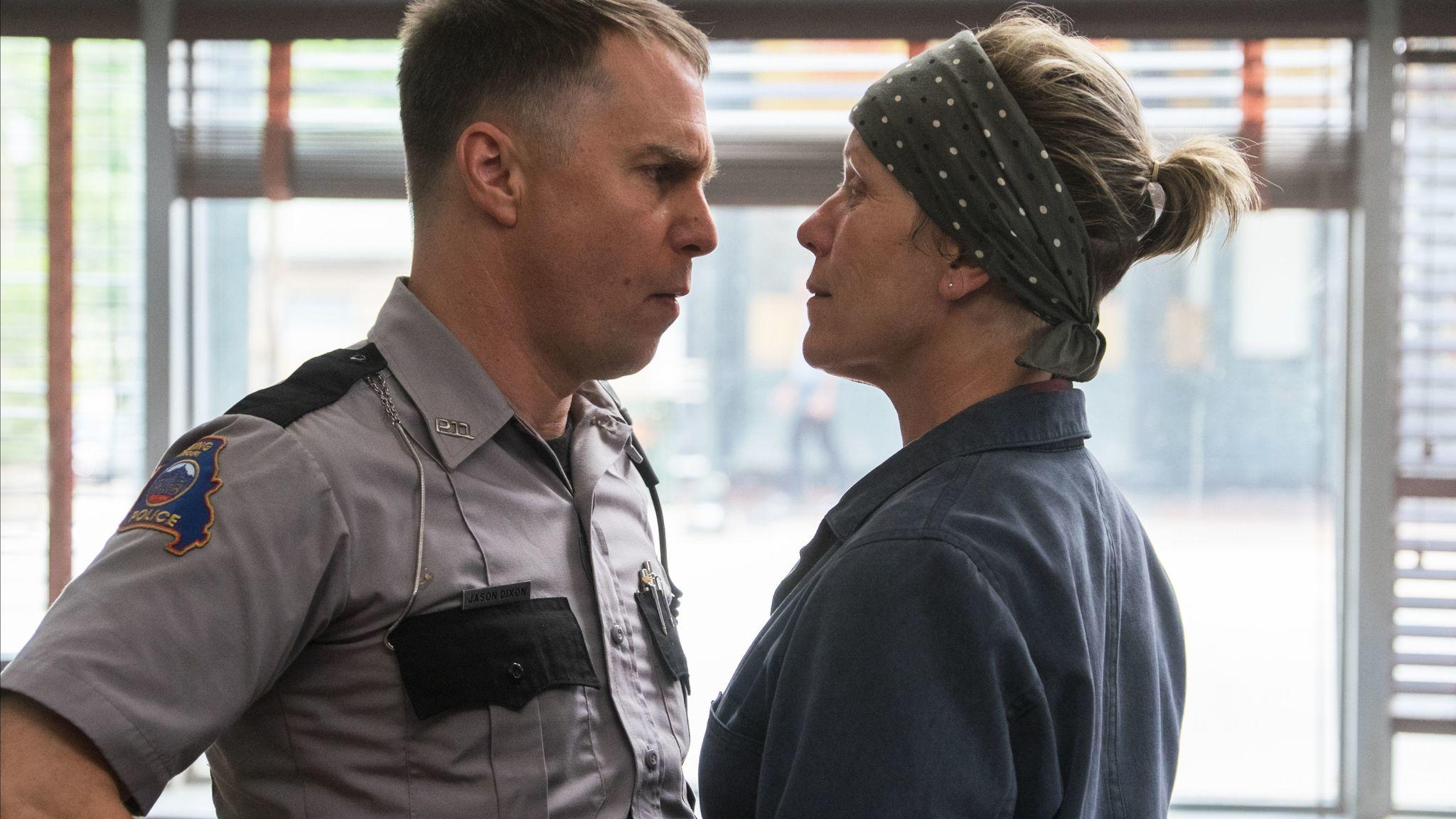 British writer/director Martin McDonagh caused a sensation with the release of his explosively brilliant debut film In Bruges and while the underrated Seven Psychopaths flew under the radar a little, expectations were still high for his latest effort, Three Billboards Outside Ebbing, Missouri. That title might appear a little clunky but it is those titular billboards that act as a catalyst for everything that happens within the film.
Haunted by grief and fuelled by a dull rage, Mildred Hayes (Frances McDormand) hires three billboards to express her disgust that the local police force have failed to catch her daughters murderer. Police Chief William Willoughby (Woody Harrelson) is the main source of her ire and the situation isn't helped by his right hand man Dixon (Sam Rockwell), a violent racist with psychopathic tendencies. The erecting of the billboards has a domino effect that takes this story to a myriad of surprising places. McDonagh is not afraid to rip up the rule book half way through and while this can be jarring, it means that Three Billboards is a film that demands your attention.
The cast are quite simply a tour de force. McDormand is terrifying but vulnerable as Mildred and Sam Rockwell channels everything he has got to somehow make himself unlikable. No mean feat for one of the most charismatic actors in Hollywood. Woody Harrelson is more measured in his performance but just as effective and the three of them together share an electric chemistry.
McDonagh has always demanded a suspension of disbelief in his films and the violence here threatens to stray into the category of cartoonish but he mostly succeeds in crafting a tale that takes the best of Tarantino and the Coen Brothers to produce something fresh and compelling. McDonagh showed on In Bruges that you can combine comedy with real drama if you have the skill to do so and while the comedic elements are toned down in Three Billboards, there are still laugh out loud moments.
Three Billboards is a film about blurred lines. Lines between sanity and loss of control, lines between good and bad, lines between life and death. Not everybody is all evil and not everybody is all good. By presenting a tableau of morally ambiguous characters coping with grief and pain, McDonagh has produced the best film of his career to date.