'Everything is going wrong, but we're so happy…'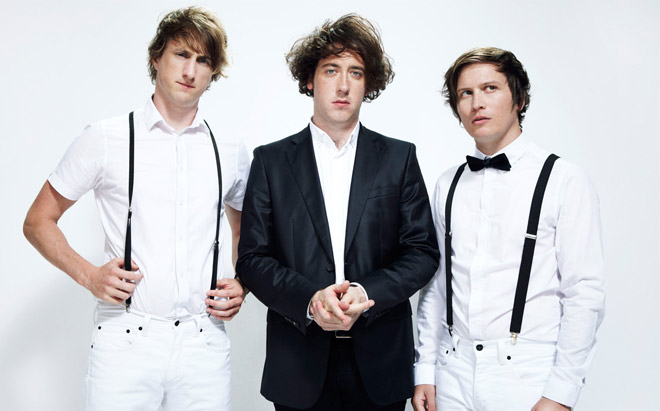 I have spoken a lot in the past about a band being mine. And while it is undoubtedly true that for many people, there are bands and artists that have defined their lives, there also comes a time when you have to let that band or artist go. Sometimes it's because they have gone in a direction in which you can't possibly follow, like Green Day or Kings of Leon. Sometimes it's because you grow out of them like Blink 182 or Slipknot. Sometimes however, it is something less tangible…
The Wombats are a band that I have adored since their first album dropped back in 2007. I have followed them through the synth anthems of This Modern Glitch through to the mirrorball indie pop of 2018s Beautiful People Will Ruin Your Life, and so it was with a tantalising wave of excitement that I arrived at Sheffield Academy for a night of raucous tunes and thrown pint pots.
The first striking thing was how well received the new songs were. Cheetah Tongue is a cut off the new album and the crowd seemingly knows every word before the gigantic Give Me A Try has everyone jumping as one. Kill The Director is one of the defining songs of my early adulthood and it sounds enormous here. As I look around and see glowsticks and short skirts, wristbands and hipster glasses, I realise that for most of the people around me, this is just another song. While my back was turned, the Wombats have acquired a whole new set of fans. They are the ones going nuts on the floor while I watch from the balcony, and they are the ones treating brand new songs like old friends. Rather than feeling out of place or shortchanged, it was actually revitalising to see a new generation of music fans falling in love with a band that I hold so dear.
Techno Fan is a song that should have been way bigger, being at least the equal of anything off the first album, and it sounds suitably anthemic tonight. Wombats vocalist Matt Murphy has always seemed happiest out of the limelight, allowing his songs to do the talking and his on stage patter is kept to a minimum. He does mention that he misheard the inevitable 'Yorkshire' chants as 'you're shit' when the band first played in Sheffield, but other than that he seems much more comfortable when hiding behind the manic energy of the band's songs.
Lemon to a Knife Fight is already a quintessential Wombats single and it sounds even better live without the clean production that has somewhat nullified the last two albums. An incendiary Lets Dance to Joy Division closes out the first part of the set, complete with actual dancing Wombats, and it transports me to a million indie clubs on a million student nights with a million pints of snakebite and black threatening to burst out of my oesophagus like a grotesque, multi-coloured Xenomorph.
The band return to the stage and during Tokyo (Vampires and Wolves), another song that I absolutely love, I realise that there is an opportunity to get an earlier train home. And so, my brother and I leave with the last vestiges of another classic song ringing in our ears, out into the drizzly but vibrant Sheffield night. Along with the fact that I took 15 minutes mulling over whether I should wear a big coat to the gig or not, the decision to leave early confirms that the Wombats aren't truly mine any more. I'm not too old to go to gigs, I haven't grown out of the Wombats, we have just grown apart.
Sometimes you have to let a band go. When I saw the Courteeners at Leeds Arena in 2016, I knew that would be the last time. It was a fitting adios. 9th of March 2018 feels like a fond farewell to the Wombats too, but boy we didn't half have some fun along the way…