Bear with me, this is going to get a little emotional…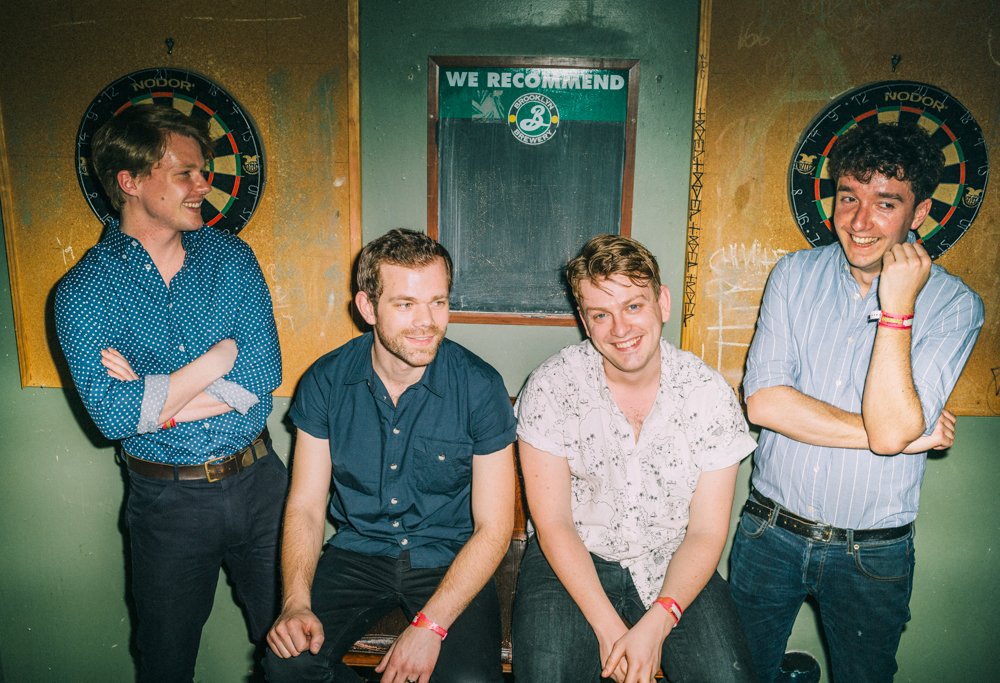 First, some numbers. Because nothing expresses complicated human emotion more than the clinical discipline of mathematics.
Number of times I've seen The Crookes: 12
Number of venues: 8
First band I ever interviewed: The Crookes
Band I have seen the most times live: The Crookes
Number of hours spent drunkenly explaining the nuances of 'I Love You Bridge': 378
There are plenty of bands that have shaped my life and clung to my headphones like so much soggy toilet paper. Oasis, Pulp, Nirvana, Arctic Monkeys, The Weakerthans, Bright Eyes etc etc. Only one band feel like they are truly mine however.
I first heard The Crookes way back in 2011 in preparation for seeing them at Tramlines festival that same year. Some bands creep up on you slowly but I fell head over heels for the Sheffield band immediately. The frantic urgency of 'Sofie', the sweeping majesty of 'Crookes Laundry Murder 1922' and the breathlessness of 'Afterglow' were the highlights, but I came to know the bands first two albums intimately over the years. Since 2011 I have seen The Crookes every year in different venues and with different people but one thing remains, that feeling of seeing something special, something shared.
It was with a genuine sadness then, that I arrived at Leadmill for the bands' final gig. Shows in Amsterdam and Berlin had preceded it, but this show was the big one. Homecoming heroes returning for one last stand. As is customary, the band came out to 'You Give a Little Love' from Bugsy Malone and the crowd reaction was raucous.
'Where Did Our Love Go?' kicked things off and it was clear the band were touched by the reaction with guitarist and songwriter Daniel Hopewell beaming from ear to ear. Hopewell has a penchant for poignant and poetic lyrics and as the night went on, it became clear that every song and every lyric was coloured in a shade of melancholia that wasn't present before.
It must be nigh on impossible to settle on a 90 minute set list when you have four albums and an EP to draw from but there were no complaints from the hardcore fans (aside from the continued omission of 'Laundry Murder'). All the big songs where present and correct with 'Sofie' and 'American Girls' provoking the crowd to dance and sing as one. There were a couple of lesser heard tracks as well with 'Bear's Blood' getting a rare but welcome outing.
'Backstreet Lovers' has always been one of my favourite Crookes songs and it is during this song that I realised I will never hear any of these songs live again. I closed my eyes and tried to let the notes bend and fold around me but of course I forgot myself and ended up jumping around like a buffoon with everyone else.
The set ended in a blaze of glory, with balloons, confetti and bangers. 'Magicians' was well received as always but there could only be one conclusion. 'Afterglow' is the great, lost indie classic of the last decade, but for the select few who have been willing to polish a stone to unearth a diamond, it will always remain an anthem. When singer and bassist George Waite sings "We'll always have tonight", the line has more resonance than the band could ever have previously foreseen.
The song finished, the crowd went wild and there was a prolonged and noisy ovation. As the curtain fell on The Crookes for the final time, the tears and sadness were punctuated by a feeling of hope. If four lads in a band can inspire such connection, such love and such devotion, then imagine what we can achieve together. I've seen over a hundred gigs, all over the world but never one quite like this.
Farewell to The Crookes. Farewell to George, Daniel, Tom and Adam. Farewell to drunken singalongs and hearts on sleeves. For one last time we laughed in the afterglow. Your band meant everything to us. Find us when we're old…