'He's like Daniel Day-Lewis except he sucks…'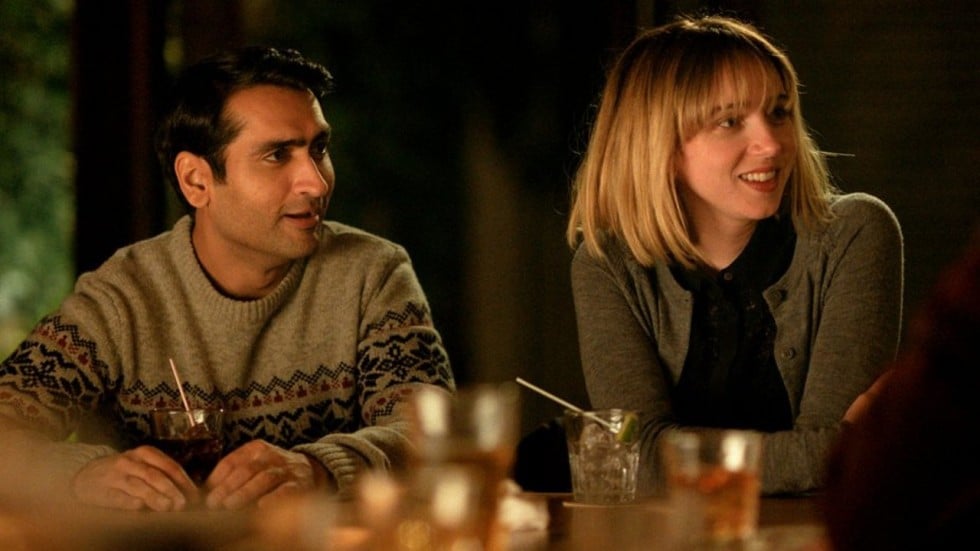 If you'll allow me to go all sixth form on you, great art is about connection man. I would never have given a fuck about Mallrats if I didn't see myself in Brodie Bruce. Teenagers listen to Nirvana and the Smiths because those bands give a voice to feelings that they just can't articulate or understand. I can watch something like Dunkirk and praise the cinematography and the performances but I don't really see my life represented in that movie. The best films are the ones that make you feel like you are walking around in your own head. The Big Sick was that for me…
Kumail (Kumail Nanjiani) is a budding comedian from a strict Islamic background. He goes against his family's wishes for an arranged marriage by dating Emily (Zoe Kazan). The situation is complicated further when Emily is taken to hospital and her erratic parents Terry (Ray Romano) and Beth (Holly Hunter) come to town.
Kumail Nanjiani doesn't just share a name with the protagonist of The Big Sick, this is his life story portrayed onscreen, written by Nanjiani and his wife and wonderfully directed by Michael Showalter. Comedians playing themselves is all the rage at the moment, what with the success of Louis CK's Louie and Pete Holmes' Crashing among others but The Big Sick takes this concept to the big screen and tears away all semblance of irony or meta subversion. Weezer frontman Rivers Cuomo once said that the initial failure of their second album Pinkerton felt like '…getting really drunk at a party and spilling your guts in front of everyone' and The Big Sick has that same uncomfortable rawness. While it takes a certain kind of bravery to put something like that out in the world, when you are as talented as Rivers Cuomo or indeed Kumail Nanjiani, the culmination can be extraordinary. The resulting Oscar nomination for best original screenplay suggests that Nanjiani wont have to wait for a decade for his work to be correctly evaluated as Cuomo did with Pinkerton.
This is not just his film though by any means. Holly Hunter is fierce and funny as the protective lioness Beth and Ray Romano follows an impressive turn in Vinyl with a more emotionally nuanced and touching performance.  Indeed, the scenes shared by Nanjiani and Romano are some of the best in entire movie. Zoe Kazan also does well in a multi-faceted role that sees her character undergo considerable mental and physical transformation. In short, there isn't a dud performance in the whole cast.
The Big Sick may not be for everyone, but it touched me in a way that no other film has managed to do in recent years. A fraught and fascinating life story told with warmth and humour. Everyone should see it.